The learning trends in today's learner have metamorphosed, and it's important to stay in touch with the changes in order to maintain a workforce that's happy and satisfied with the company's efforts to treat them as important assets of the company.
Employers recognize the importance of a continuous learning culture in the organization focused on improvements and the fulfillment of corporate objectives in an attempt to outperform their competitor organizations.
It's all about outperforming your competitors in rapidly developing commercial and industrial areas. In the UAE, as the commercial and industrial sectors, expand and organizations work to compete with one another, the importance of corporate training comes to light.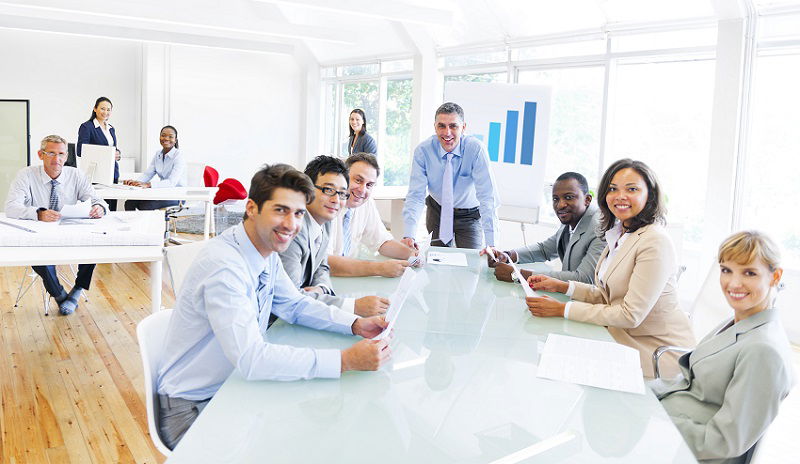 If you're an organization hoping to create a name in the corporate hub of the world, opt for professional and best training companies in Dubai, and you're bound to make a mark in the industrial sector of UAE!
Four trends that will dominate the corporate training landscape in 2019!
Read on to know about the corporate training trends you need to watch out for in the year 2019.
Attraction and retention through education and development
Training needs to be seen increasingly as an employee's incentive just like retirement and health benefits that are provided to them. Access to training can help them polish existing skills and also helps in learning new ones. The amalgamation of these skills causes them to succeed in their new roles.
According to a poll, employee retention seems to be a crucial issue that most employees face, as most are searching for actively or passively searching for new jobs. Going digital and using online training software may be an essential way to help employees develop essential abilities.
An increase in skills gap with advanced technology
Rapid technological advancement has highlighted the importance of continuous learning in order to remain ahead of the competition in the industry. However, with the always advancing technology and the latest business practices, the skills that guaranteed success last year, may not be of any use today.
Realizing the skills gap has led to many employers hoping to re-skill or upgrade the skills of their employees in order to keep their positions filled. It's essential for organizations to assess future benchmarks and plan well in advance to meet them.
It's critical to assess the right skills that will be needed by employees in the future. As it can help prevent any skills gap in the future.
Different learning strategies of the Millennials
By the year 2025, approximately 75% of the global workplace will be comprised of Millennials. It's essential for employees to be given opportunities to learn and develop and they also expect to use technology for learning purposes.
As Millennials grew up amidst technology, it makes more sense to them when training programs incorporate technology. For example simulations, and interactive tools like Jigsaw Discovery Tool can help in to make learning more effective for Millennials!
In addition, Millennials are all about making decisions on the basis of practical skills that are based on experimentation and practice. These decision driven opportunities allow them to make decisions quickly helping them internalize their decisions.
Millennials are future leaders for organizations. If your workforce consists of Millennials, read: six skills, leadership training helps implant in millennial managers to know why investing in them may be your best bet!
Training now anytime, anywhere
In this technologically advanced corporate sphere, all corporate learners whether it's Millennials or older generations, learning is expected to be easier and accessible immediately. Being connected to an electronic device, whether mobiles or laptops makes it easier for them to access training material and sessions. Although trainer-led live classes are essential, technology brings into light more practical approaches to training.
Concluding note!
The importance of attracting and retaining the right talent is evident by the implementation of training programs in organizations all over the world. Filling up the skills gap is essential as the corporate world journeys towards a technological abyss!
Opt for the best, experienced training companies, if you wish to design a custom built training program for your organization. The best in the industry, provide comprehensive training sessions that can strengthen your organization on all fronts for the year 2019!
Recommended Posts: